PHS Sustainability Initiative
Overview 
Terra BIRDS is a Flagstaff based nonprofit 501(c)3 organization that has provided gardening education for K-12 students for 10+ years. Focusing on themes of sustainability, stewardship, and community wellness, we have served over 12,000 students in 478 classrooms at 22 schools in the last decade. Terra BIRDS' three program areas of School Gardens, Community Gardens, and Green Jobs, are each dedicated to the cultivation of compassion, critical inquiry, thoughtful decision making, regeneration, and building community.
History
Terra BIRDS formed in 2010 to respond to the desire of elementary school teachers who wanted to get kids outside and learning in nature. Since then, Terra BIRDS has been leading students in the transformation of their school campuses into sustainable landscapes that support food gardens and native habitat, managing soil, water, wildlife and human needs with teamwork and thoughtful problem solving.
The Greenhouse Class at Ponderosa High School
As part of our School Gardens Program, students at Ponderosa have the opportunity to enroll in an elective-accredited Environmental Science/Greenhouse class. In this course, students learn how to care for their environment, each other, and themselves. In this hands-on experiential class students learn to collaborate in the planning, care, and maintenance of vegetable gardens, fruit orchards, food forests, and native habitat. Caring for plants and surrounding ecological habitat is a therapeutic medium for students to succeed in immersive education and to experience academic achievement. The Greenhouse class also incorporates the arts, and through sketching, mural painting, and journaling, students have the opportunity to observe nature and to develop a deeper connection with the natural world and with oneself. Land-based education teaches the power of place, and illustrates multiple ways of learning and teaching beyond the four walls of a typical classroom.
Green Jobs
Through our Green Jobs Program, students may apply for our BIRDS@Work after school job training program. This program meets weekly to work towards enhancing our local food system, mitigating flood damage, restoring native habitat, and other landscape and gardening projects around campus. The Green Jobs program is a blend of classroom instruction, trade skill coaching, 1-1 mentorship, and paid land stewardship employment. This professional development program exposes students to potential employers while teaching youth sustainable strategies to be skilled laborers as the next generation in the workforce.
What We Do  
In addition to creating outdoor learning and green spaces across school campuses, Terra BIRDS partners with local organizations to enhance learning through experiential learning.  The following are examples of some of the many adventures our students have experienced:
Field trips across Coconino County;
River Trips on the San Juan River;
Day hikes at McMillan Mesa and Cathedral Wash;
USGS fish surveying at Grand Falls on the Navajo Nation; and
Farm visits to Sedona and the Village of Moencopi on the Hopi Reservation.
Terra BIRDS also hosts special events throughout each academic quarter with guest speakers, enrichment educators,  public art projects, and cultural cookery workshops for students, teachers, and staff to build community.
Connect With Us 
Website: https://www.terrabirds.org
Facebook: https://www.facebook.com/terrabirds
Instagram: https://www.instagram.com/terra_birds/
Email: Info@terrabirds.org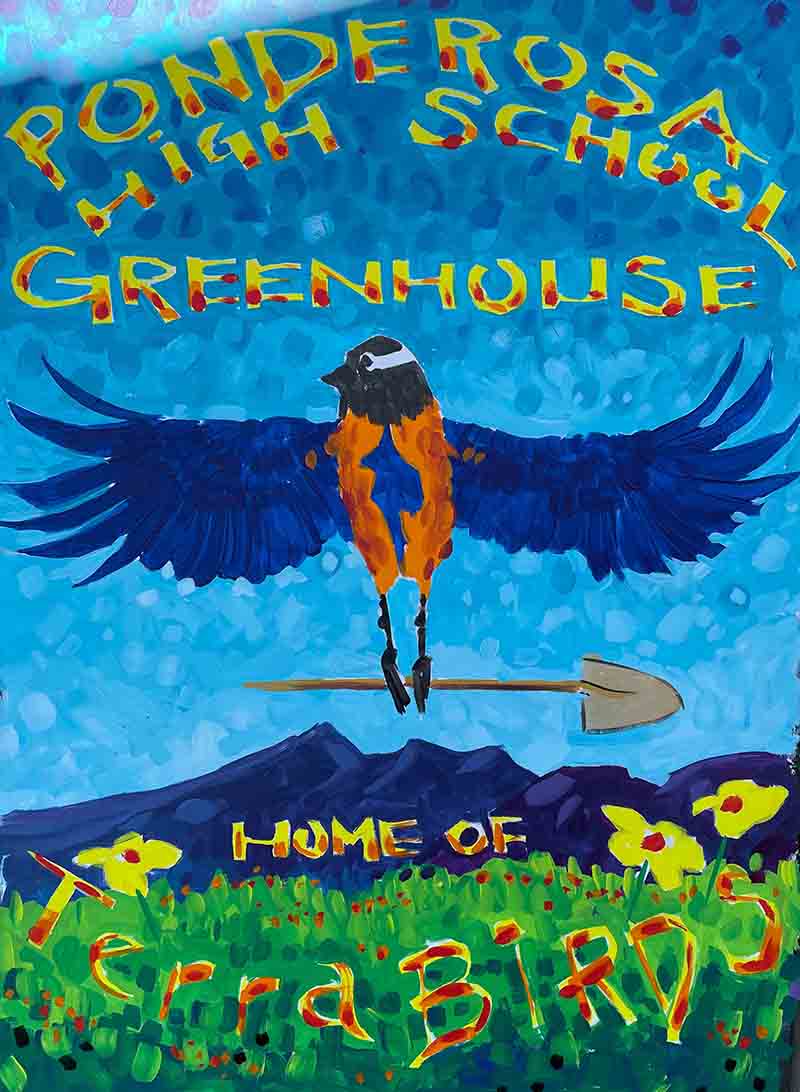 Stories of excellence, school updates & more.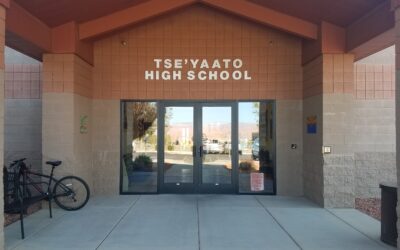 Tse Yaato High School was recently awarded as a school of distinction ranking top 5% worldwide. Through Cognia Accredidation, it was noted Tse Yaato High School has practices in procedures in place to meet the needs of all students. 
read more