PHS Sustainability Initiative
Ponderosa High School Greenhouse & Sustainability Program
The Ponderosa High School Greenhouse and Sustainability program is a hands-on learning laboratory providing students the opportunity to engage in land stewardship practices that nurture scientific literacy, civic responsibility, and personal wellness. The half-acre site, once a barren patch of dirt in an industrial area of Flagstaff, is being transformed by Ponderosa High School students into a thriving urban green space of restored native habitat and organic gardens. The program's successes, experiments, challenges, and cooperative partnerships demonstrate processes and offer solutions that address the needs for a resilient and sustainable future for the diverse communities of Coconino County and the Colorado Plateau.
The program is a daily elective class linked to the school's environmental science curriculum, using the on-site project elements as windows into larger environmental issues and scientific concepts. These projects include solar and wind energy systems, organic food production, water conservation, compost management and soil building, ecological restoration and urban landscape design, permaculture principles, nutrition, personal and community health, teamwork, civic responsibility, public speaking, 21st Century and S.T.E.A.M. skills. The program includes the Arts alongside Science, Technology, Engineering, and Math to acknowledge that art and science are complimentary disciplines which help us understand the world we live in through creative problem solving, questioning, experimentation, observation, and most importantly their shared potential to harness and express the fruits of wonder and discovery.
Terra BIRDS, a local education and sustainability-oriented non-profit, leads the Greenhouse and Sustainability Demonstration Project on behalf of Ponderosa High School. Terra BIRDS staff are responsible for the daily programing, which includes collaboration with all PHS staff to help integrate the outdoor laboratory into all disciplines and the school culture. A rich diversity of experience, opportunity, and insight is additionally provided to students through collaborations with community partners including the United States Forest Service, Grand Canyon Monitoring and Research Center, Flagstaff Foodlink, Coconino County Career Center, Grand Canyon Trust, NAU Sustainable Communities Program, NAU Greenhouse, and many passionate volunteers.
For more information about Terra BIRDS please visit www.terraBIRDS.org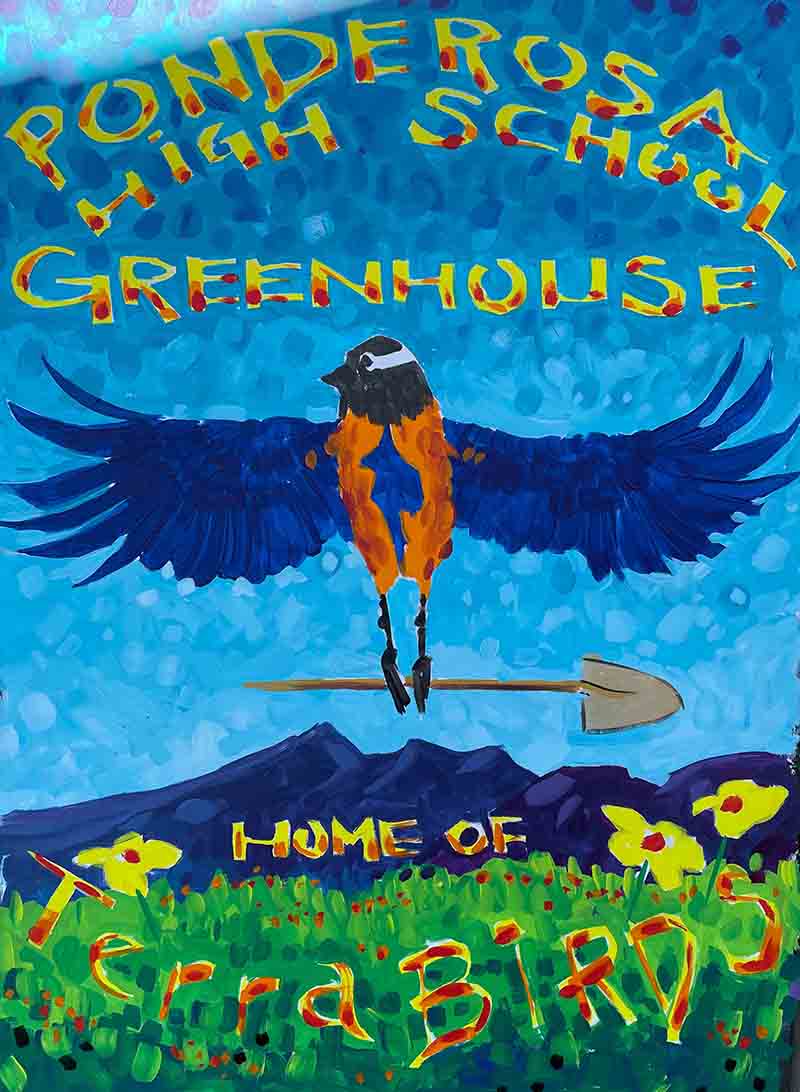 Stories of excellence, school updates & more.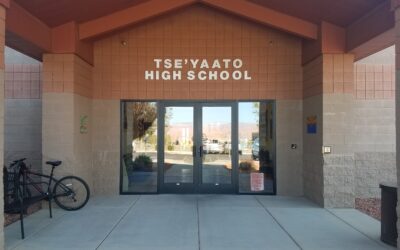 Tse Yaato High School was recently awarded as a school of distinction ranking top 5% worldwide. Through Cognia Accredidation, it was noted Tse Yaato High School has practices in procedures in place to meet the needs of all students. 
read more