Benefits
Welcome to your CCASD Benefits!
As an employee working 30 hours or more per week, or .75 FTE you are eligible for benefits.
You are required to enroll in medical, dental, vision and life coverage. You are automatically enrolled in Short Term Disability which is paid by the employer. You do have the option of waiving medical coverage if you can provide proof of other coverage and complete the Waiver of Medical Coverage. If you choose to enroll dependents in any of your benefit plans, you will be responsible for paying 100% of their coverage.
You can also enroll in voluntary plans, including additional life insurance coverage for yourself, spouse or children. You will be responsible for paying 100% of any voluntary benefits.
For questions on any CCASD benefits, please contact:
Jeanie Confer, Business Manager
(928) 527-2708
Download the 2021-2022 Benefits Guide
---
Medical Benefits
CCASD provides medical coverage through Blue Cross Blue Shield of Arizona and is available to regular employees working at least 30 hours per week or .75 FTE.
Effective Date of Coverage
Coverage is dependent on your date of hire. If your hire date is the first of the month, your coverage will begin the first day of the following month. If your hire date is after your the first, your coverage will begin the first day of the month following next.
Example: If you are hired January 1st, your coverage will begin February 1st.
Example: If you are hired January 2nd, your coverage will begin March 1st.
Plan Summary of  Benefits and Coverage/Changes for 2021-22 
Saver HDHP FAM
PPO Buy-Up FAM
PPO Base FAM
Rates & Forms
BCBS Rates
Download BCBS Forms

BCBS Contact information:
www.azblue.com
Local Claims Office: (928) 526-0232  or  (800) 423-6484
Network Provider Directory: (800) 422-2729
24-Hour Nurse Assistance: (866) 422-2729
---
Health Savings Account (HSA)
This is a voluntary benefit available to employees enrolled in the High Deductible Health Plan who are not also covered by Medicare or any other non-high deductible health plan.
Contributions are on a pre-tax basis subject to an annual maximum of $3,600 for an employee with single coverage and $7,200 for an employee with family coverage. The maximum contribution limit is a combined total of employer and employee contributions. Amounts within a Health Savings Account may be used on medical, prescription, dental and vision expenses. Unspent money rolls over year after year.
Health Equity is our NAPEBT Health Savings Account administrator.
** You can enroll in a Health Savings Account **ONLY** if you elect the High Deductible Medical Plan**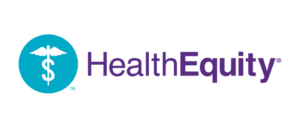 Resources and Contact Information:
CCASD HSA Enrollment Forms
healthequity.com
Member Services: (866) 346-5800
---
Dental Insurance
CCASD provides dental coverage through Delta Dental and is available to regular employees working at least 30 hours per week or .75 FTE.
Rates & Forms
Delta Dental Benefits & Coverage
Delta Dental Rates
Download Dental Forms


Delta Dental Contact Info:
deltadentalaz.com
Find a Dentist: deltadentalaz.com/provider-search
Customer Service: (602) 938-3131 or (800) 352-6132
---
Vision Insurance
VSP Vision Care is our NAPEBT Vision Plan Provider.
Rates
CCASD Vision Benefits Information
VSP Rates
Download Vision Forms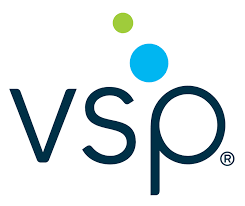 For more information please visit these resources:
www.visionbenefits.vsp.com
Network Provider Directory and Member Services: (800) 877-7195
---
Life Insurance
Minnesota Life/Securian is our NAPebt Life Insurance Plan provider. Additional Voluntary Life Insurance is available at the employee's expense for the employee, spouse, and children.

For more information please visit these resources:
Securian/Life benefits Website
Sign in to Member Benefits
Download Life Insurance Forms 
Contact Information:
Claims: (888) 658-0193
Member Services: (877) 282-1752
---
Vera Whole Health Clinic
**Vera Whole Health Clinic is not a walk-in clinic, an appointment must be made**
Visit the Vera Whole Health –  Flagstaff Website for more information on services.
How to get here: The Flagstaff Clinic is located at the south end of Midtown Shopping Center, at the corner of E Cedar Ave and N West St. Is it across the parking lot from the Safeway Gas Station or .2 miles north of Coconino High School – just across E Cedar Ave.
NAPEBT members are entitled to the following benefits:
Low-Cost Care
Care is free unless you are enrolled in a high deductible plan. Established patients enrolled in the high deductible health plan will not pay any clinic visit fees when their deductible been met. Below is a full list of costs:
Preventative Care: $0
Acute Care – First Time Patient (High Deductible Plan Only): $75
Acute Care – Established Patient (High Deductible Plan Only): $50
Basic General Prescriptions: $0
Basic Labs: $0
Family Benefits
Spouses are eligible for all types of care. Children age 3 years and up are eligible for Acute Care only.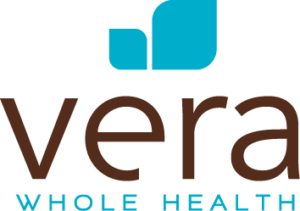 Contact Information:
Phone: (928) 774-3985
Fax: (928) 438-1771
eFax: flastafffax@verawholehealth.com
Address: 1500 E. Cedar Avenue, Suite 80, Flagstaff, AZ 86004
Email: flagstaff@verawholehealth.com
---
Wellness Program
Coconino County Accommodation School District is a member of Northern Arizona Public Employees Benefit Trust (NAPEBT). NAPEBT was formed in 1993 to provide a comprehensive and cost-effective benefits package by combining resources and leveraging the buying power of a group of public employers. Purchasing benefits through NAPEBT has increased our ability to sustain a better benefits package long-term than would have been possible individually.
With rising health care costs, itis inevitable that employee insurance premiums will increase. The Wellness Incentive Program was created as an opportunity to offset the rising costs of health care by lowering high-cost claims; a healthy population has less costly claims. Employees covered under NAPEBT can earn incentives up to $360 per year by participating in the Wellness Incentive Program.
Download Wellness Program Information
Download NEPEBT forms

For more information about the NAPEBT Wellness Incentive Program, free wellness classes, the monthly wellness newsletter, new opportunities to earn points, and to track your wellness points, please log in to our website at mywellsite.com/NAPEBT.

---
Retirement
As a state employee, you will be participating in the Arizona State Retirement System (ASRS). The ASRS deduction will take place on each pay and CCASD will match your deduction.
2021-22 Rates:
Employee/Employer: Retirement 12.22%  LTD .19%
Arizona State Retirement System
www.azasrs.gov
Long Term Disability
www.azazrs.gov/content/long-term-disability
ASRS Contact Information:
3300 North Central Avenue, Suite 1400
Phoenix, AZ 85012
(800) 621-3778
Fax: (602) 240-5305
---
Forms & Applications
In order to enroll in CCASD benefits, please download and complete all the necessary forms below.